Comprehensive service for a personalized experience
Several steps. One goal.
Whatever your needs, our team of professionals is ready to help you optimize your projects and production. Our expertise in both machining and manufacturing is extensive and spurs us to daily innovation. To this end, a sales representative and a consultant will guide you through the process of purchasing a machine tool to ensure that your expectations and needs are met.
Our priority is your complete satisfaction! And we firmly believe that our turnkey formula is the best solution for our customers!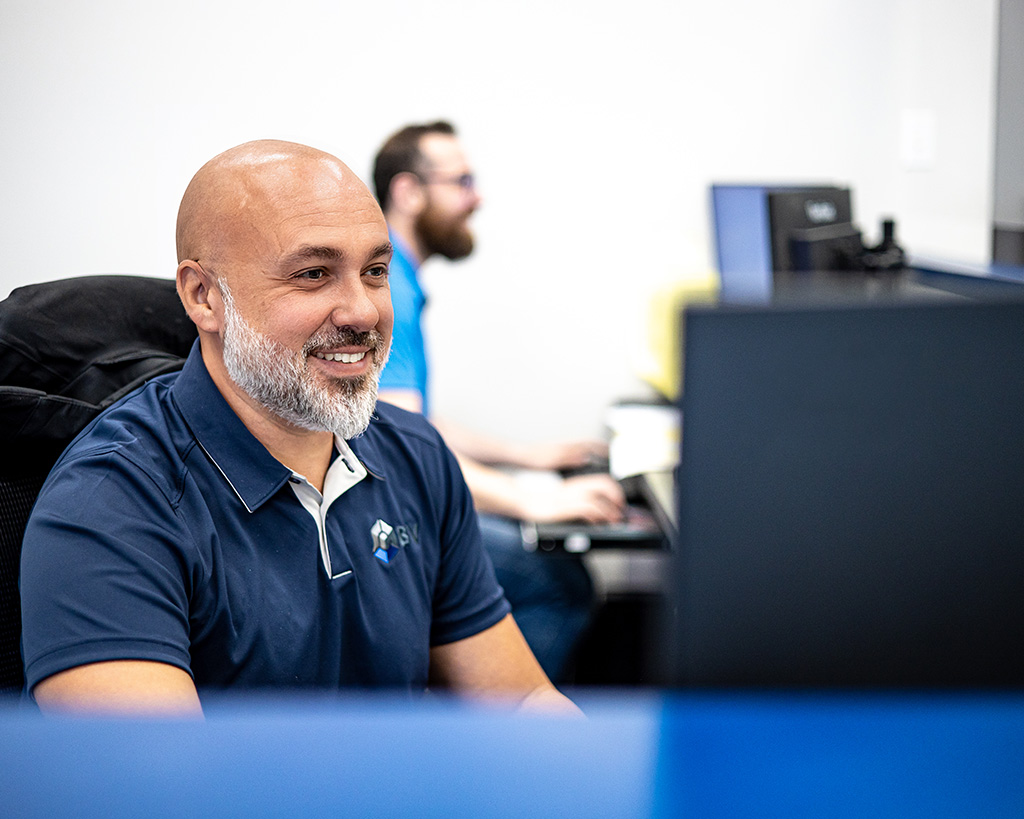 Assembly
Machine tool assembly takes place at the BV Machinery warehouse.
We have the necessary equipment, such as a large capacity overhead crane, to unload the machine, remove it from its seaworthy packaging, clean it and assemble it, making sure that the machine tool complies with the standards of the Canadian Standard Association and the CNESST. Our teams also perform tests to ensure that we are ready to train our customers on the optimal use of the machines.
Assembling the machine tools in our warehouses offers several advantages. You will avoid interrupting production for a long time, as the machine won't needlessly take up space. In addition, since testing is done at BV Machinery, installation time is significantly reduced.
That's the BV experience!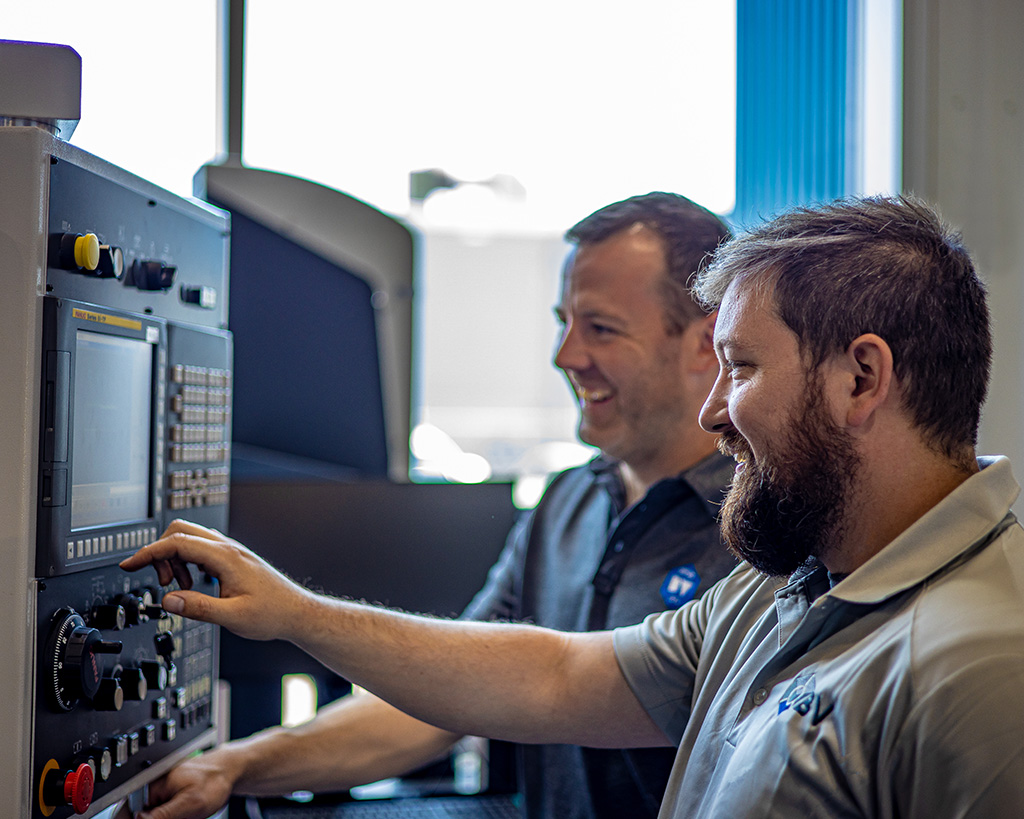 Training
Training based on sharing knowledge
At BV Machinery, we make sure that all our customers have in-depth knowledge of their equipment by offering training that encourages knowledge sharing.
The goal is to optimize the use of your machine tools. You'll see. Especially for a CNC machine or a press brake, our training will make all the difference in your production efficiency. Our training room is what sets us apart. We prefer to train at our offices—ideally on your machine before it is delivered—in a controlled environment where everything is maximized to make the training as efficient as possible.
Our training is standardized, but above all, it's flexible. It includes both theoretical and practical elements. In any case, we adapt to your needs, meaning that we adjust the training to your skill level, whether you're a beginner or an expert!
Advantages
A calm learning environment that allows for maximum concentration.
Distraction-free employees.
An ergonomic environment with educational tools close at hand.
Complete care for your employees.
What does a day of training look like?
Your employees come to our office in pairs.
Our trainer welcomes them and presents the training program. Then training can begin!
At noon, we take care of lunch. Your employees eat on site so that they can continue their training quickly after lunch.
At the end of the day, your employees can eat at the restaurant of their choice and stay in a hotel at BV Machinery's expense.
It's that simple. But it's the SOLID way to do business.
Installation
After the training session at BV Machinery, the machine tool is ready to be delivered and installed. Installation is the only step carried out on our customers' premises, and this is what distinguishes BV Machinery from its competitors. Since assembly takes place at the BV warehouse,
our customers' workplaces are not cluttered with the packaging debris that comes with machine tool assembly. Once the teams are trained and the machine tool is installed, our customers are ready to use their new equipment. Our customers' production rate isn't interrupted for long because we offer a turnkey product!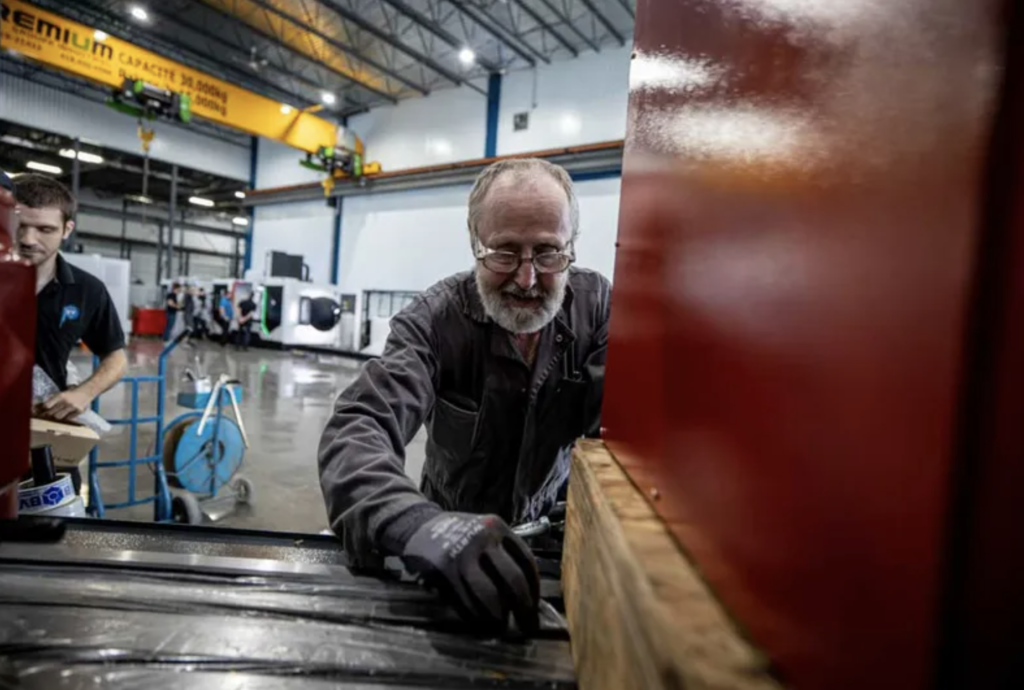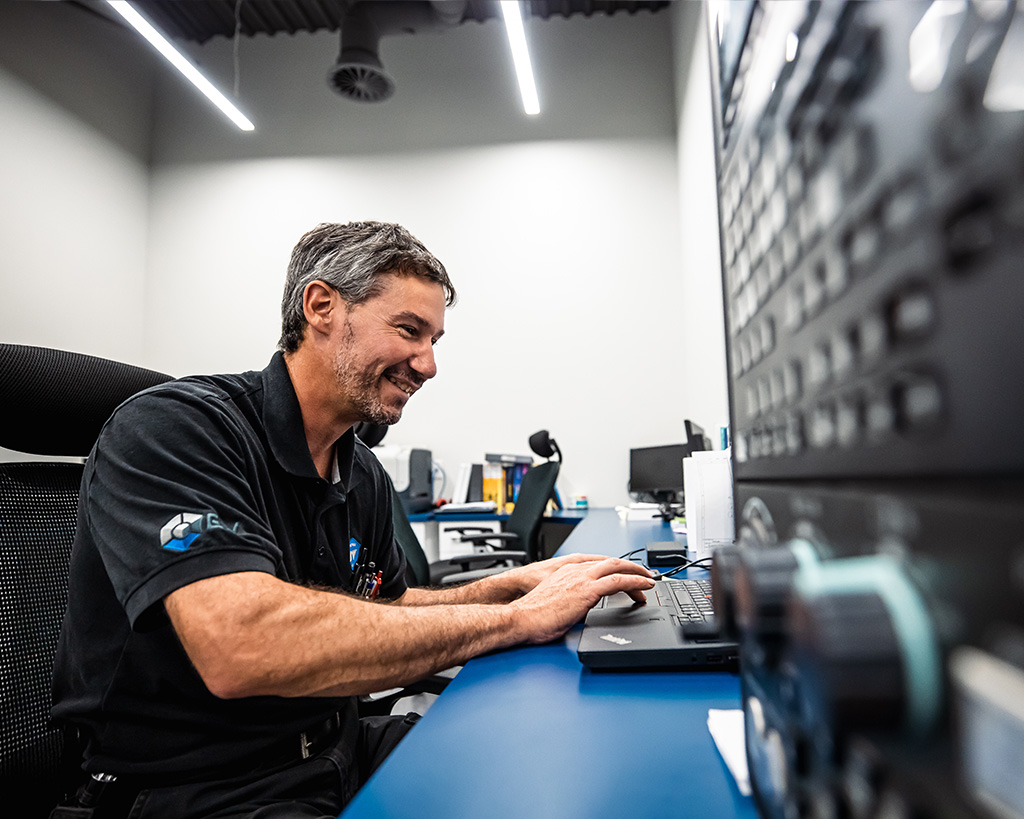 After-sales service
Maintenance, repair and technical support at all times
Our team of technicians travels throughout Quebec and also offers remote support in case of breakdowns following the purchase and installation of a machine tool.
Our maintenance, repair and technical support services are offered during the warranty period of your machine tools, but it is also possible to access these services after your warranty has expired.
A qualified team
Our team of qualified technicians is specifically trained on the types of machine tools that we offer, whether it is on the machining or manufacturing side. Since our company is located in Drummondville, in the Centre-du-Québec region, we offer local service across Quebec and the Maritimes.
We can advise you, help you optimize your applications and maintain, repair and service your equipment such as: CNC lathes, conventional lathes, vertical machining centres, horizontal machining centres, milling machines, grinders, saws, drilling machines, boring machines, laser cutting machines, plasma cutting machines, press brakes, shears and rolls.
Parts
Your machine tools are the heart of your production; we understand the importance of their efficiency. In case of a breakdown, BV Machinery will meet your needs in the shortest possible time to minimize the impact on your operations and productivity.
Thanks to all our machining and manufacturing parts and a vast network of contacts around the world, we are able to restore our machines and equipment to perfect working order, and much more. Our inventory is continually maintained and replenished to keep up with the changing machine tool models in the field.
If we don't have the part you need in stock, we have access to several suppliers who can send us the required part in the shortest possible time. BV Machinery is all about fast, personalized and complete service!
Fill out this online form or
Testimonials
Very good machinery supplier! Excellent after-sales service!
Fast service from technicians and outstanding trainers. A must for manufacturing!
Our CNC saw, conventional lathe and conventional milling machines are of good quality! Very satisfied with the follow-up and the technicians!