BV Machinery is always looking for passionate people to expand our team.
After 50 years of history and expertise, we have found the secret ingredient to becoming a North American leader in metalworking machine tool distribution: people. The products we sell may be top quality, but our employees are even better! Working at BV Machinery offers a ton of advantages and, above all, fun. There's a reason why they make their career here. It's a SOLID choice!
You will have realized that, at BV Machinery, our greatest strength is our team. Every one of our craftspeople brings their own flair to the company. Our talents define who we are and allow us to surpass industry standards. We are known for our innovative, state-of-the-art products, and we strive to achieve the impossible and go the extra mile to continually optimize production for our customers. This is possible every year, thanks to our close collaboration with colleagues. The interplay of ideas and the power of mutual support are the keys.
WOULD YOU LIKE TO LEARN MORE ABOUT YOUR FUTURE COLLEAGUE OR OUR EMPLOYEES?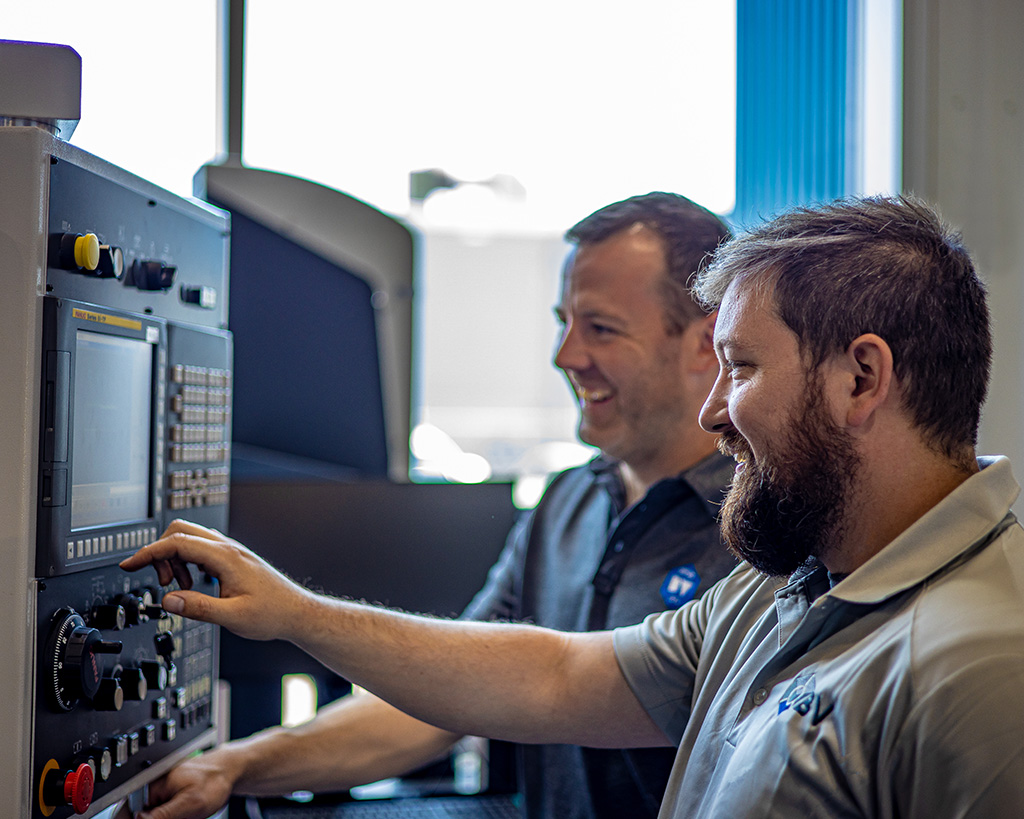 COME AND JOIN YOUR SECOND FAMILY!
Are you committed to customer service, teamwork, innovation and integrity? Do you want to pursue a challenging career where trust and performance go hand in hand? Are you looking for unlimited opportunities for advancement and development?
Would you like to join a tight-knit family? You're in luck; we're recruiting! At BV Machinery, you will find challenges that match your goals.